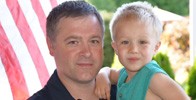 dr. jeffrey clary

Choosing the right Chiropractor is an important choice to make. Dr. Clary and his staff are trained on the latest chiropractic treatments & technologies...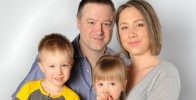 Patient Intake Form

Welcome to our online Patient Intake Form. The information you fill in will be sent directly to our office, speed up your office visit, and will help us to better serve your healthcare needs...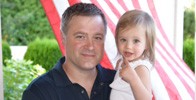 Live Better Today!
Enjoying a long and healthy life is important to everyone. Chiropractic care unlocks your body's true potential and natural healing process to ensure your life is a healthy life.
Tacoma Chiropractor
Welcome to Associated Chiropractors serving Tacoma, Fife, Milton, Edgewood. Dr. Jeffrey Clary welcomes you to his office.
We specialize in automobile and work injuries, rehab, and massage.
Located next to Fife High School and purchased by Dr. Jeffrey Clary D.C. in 1999, Associated Chiropractors was established in 1984. Associated Chiropractors, along with its staff of health professionals, is dedicated to bringing the highest-quality chiropractic and massage therapy care to our patients. Combining skill and expertise, Dr. Jeffrey Clary is dedicated to improving and maintaining your health using spinal manipulation and manual techniques along with deep-tissue and relaxation massage therapy when appropriate.
Performing over six thousand office visits per year since 1999, Dr. Clary is committed to delivering the best treatment through the use of modern chiropractic equipment and technology. Focusing on the specific needs of each patient, Associated Chiropractors offers one-stop, quality chiropractic and massage treatment. As experts in spinal conditions, we understand and treat the challenges of back and neck pain, blending conservative expertise with referral to specialists when necessary. Rest assured, you will feel very comfortable in your decision to choose Associated Chiropractors for your care.
Associated Chiropractors consistently offers relief from symptoms and traumas such as:
Neck Pain
Disc Pain
Headaches
Whiplash
Upper Back Pain
Lower Back Pain
Sprains/strains

Sciatica
Sports Injuries
Herniated Discs
Back Injury
Work Injury
Sports Injuries
Auto Injury
Yours in health,
Dr. Jeffrey Clary, D.C. Chiropractor